Blade Series
14.8 through 60 SCFM Air Compressors
Mattei's BLADE Series sets a new standard for small, quiet commercial-duty air compressors. Engineered to produce lots of air while consuming up to 20% less energy than rotary screw type compressors, small air users can finally get their last air compressor first.
Learn More
Request Info
View All Products
INDUSTRY-WIDE BENEFITS
of Rotary Vane Compressors
Beyond their exceptional technology and energy efficiency, what makes rotary vane compressors so unique is their universal demand. From agriculture to pharmaceuticals, and much in between, countless industries rely on vane compressors.
Learn More
View Other Resources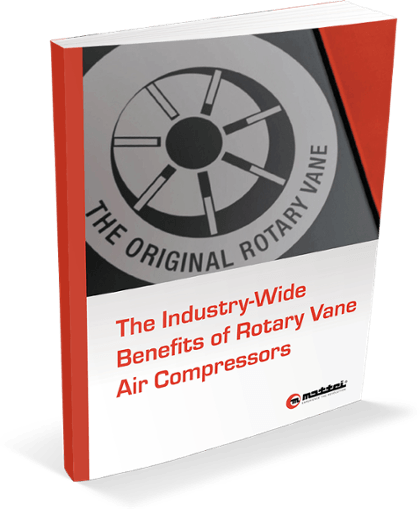 Transwest provides transportation products and services for heavy- and medium-duty trucks and trailers, cars, SUVs, RVs and more. Recently, Transwest chose Mattei to find a new and more efficient compressed air solution for its largest facility in Colorado.
View Case Study